Description
First UVC B-Series 222nm Far Uvc Excimer Lamp B3-20W Module Far UVC Lamp For Integration With Your Own Far-UV Devices.
USE QUANTAMODULES FOR OEM PRODUCTION WITH FIRSTUVC 222NM FAR-UVC B-SERIES FAR UV MODULE WITH 222NM BANDPASS FILTER
These days, open-source hardware is the rage among venture capitalists, technologists, and hackers. The idea for our three QuantaModule kits is for anyone (OEMs) can then adapt and integrate Far-UV into whatever you like.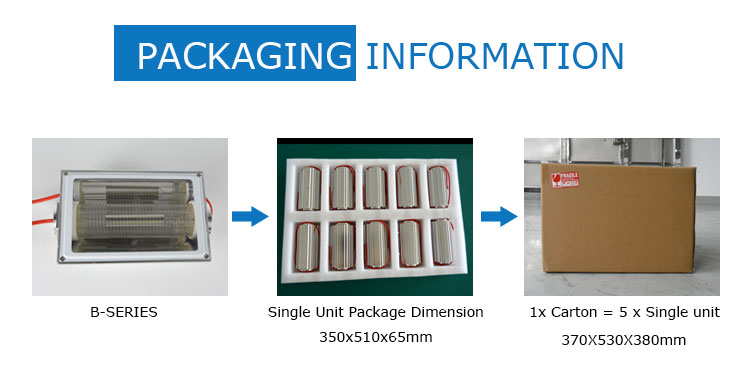 Sample Unit Price $888 each
Single Unit Package Wholesale Price = $555 for each unit
Carton Wholesale Price = $444 for each unit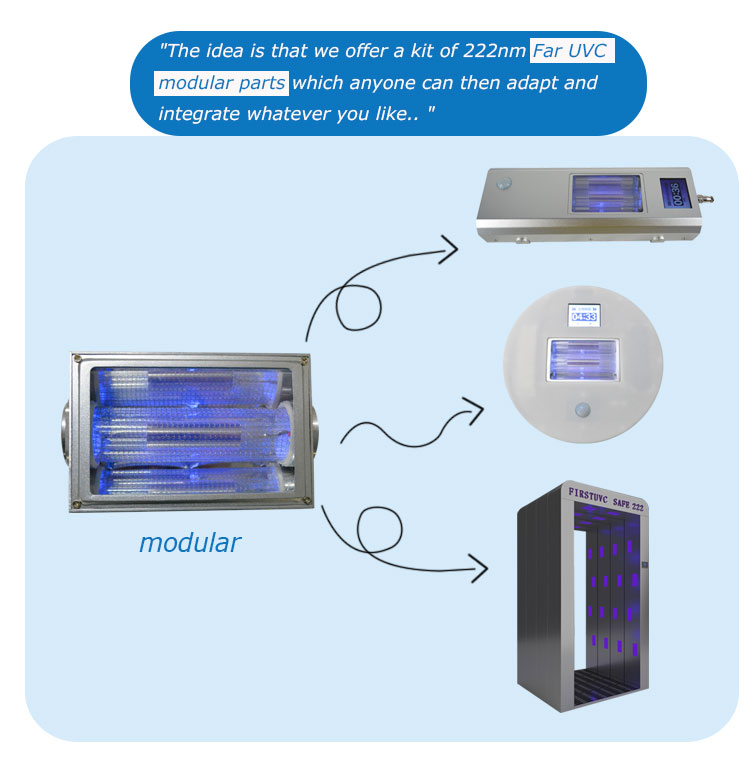 Products using the FarUV Lighting Open Source DC 24V 20-Watt Far-UVC Light with 222nm Bandpass Flitter and Housing Module
QuantaLamp: Replacement 20W Far-UV Bulb
Quick Details
Input Voltage(V):

DC 24V
Lamp Luminous Efficiency(lm/w):

5000
Warranty(Year):

1-Year
Support Dimmer:

No
Lighting solutions service:

222nm Far Uvc Disinfection
Lifespan (hours):

4000
Place of Origin:

China
Brand Name:

FIRSTUVC
Voltage:

220V
Application:

Home, MEDICAL, Hotel, Office, Retail spaces,, Occupied areas, General areas, Restaurants, Hospital,  Commercial locations, Airport, School
Power Supply:

DC
Portable:

No
Light Source:

Quartz Tube
wavelength(nm):

222
UV Optiical Power(μW/cm2):

5000
Application Area(㎡):

30
Switch Mode:

Manual Button
Rated Power:

20W
UV Wavelength:

FAR-UVC 222nm
Input Voltage:

DC24V
Safety Requirement:

Mercury Free
Material:

Quartz Glass Filter, Aluminum Alloy, Sandblasting Oxidation (Silver)
Operating Temperature Range:

-20℃ to +50℃
Warranty:

12 months
Life Span:

4000+
Certification:

CE/FCC/RoHS
Beam Angle:

60degree
UV lamp:

222nm